To Know About Our Organization
In these times of acute labour shortage specifically farm labour, it's becoming difficult for small farmer's of the country to find farm labour at affordable cost. Keeping this in mind, and finding solutions for these problem's, faced by all the small farmers of this country, " Padgilwar Group" is striving hard to find solutions for the problems of small farmers, & introducing Equipment which are affordable to them, and serving there purpose of affordable farm mechanization.
The padgilwar group under the able guidance of Late Shree Balashaeb D. Padgilwar started the movement of helping farmer's with small agri equipments' way back in 1960 with lot of first, and pioneering products' starting with "Chincholi Perni Yantra" as the first fabricated machine with metal, at chincholi a small village near his native place digras in yavatmal district of Maharashtra.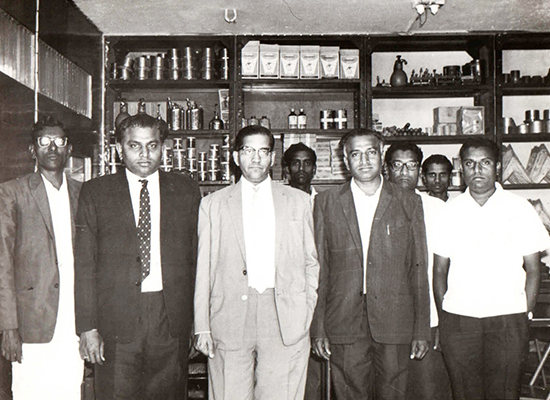 Information Group
"Late Shree. Balasaheb Padgilwar" was inspired by the, then very famous "Kirloskar Group" and was following their footsteps. he was also therefore called or referred " Vidharbha's Kirloskar" at that time. the group today is taking the same Vison of "Late Shree. Balasaheb Padgilwar" to help the small farmer's of our county with small equipments at affordable price and solving the purpose of farm mechanization in their fields. The group this year is celebrating 50 years of service to the framers under the logo o padgilwar now called "Padgilwar Angel".
आज कि परिस्थिती को ध्यान मे रखते हुए , जब कृषि क्षेत्र मे मजदूर मिलना काफी कठीण हो रहा है , छोटे किसानो का हित ध्यान में रखते हुए पडगिलवार ने काफी मेहनत करके छोटे किसानो को उपयुक्त आधुनिक कृषि औजार जो किसानो के लिए भरोसेमंद व उपयुक्त हो और आर्थिक दुष्टि से किफायती और खरेदी उपयुक्त हो ऐसे अवजारों की विक्री की है। छोटे किसानो के हित के लिए कृषि औजार बनाने के लिए क्ष्री_बाळासाहेब डी _पडगिलवार ने १९६० में पडगिलवार ग्रुप कि स्थापना कि , अब २०१० में पडगिलवारकंपनी को पूरे हुऐ अब पडगिलवार ग्रुप " पडगिलवार कॉर्पोरेशन " नाम से जाना जाता है।